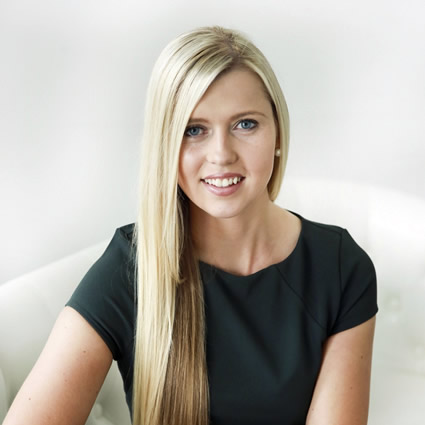 Meet Dr. Kasey Hamilton
Dr. Hamilton doesn't just have a passion for helping people-she loves working with animals, too!
In fact, it was her love of animals that set her down the path to become a chiropractor. Growing up, she rode horses, and was always curious about the chiropractor who adjusted them. She'd watched her own animals get adjustments from a young age, and as she got older, she learned more about the profession and knew it was perfect for her.
Dr. Hamilton graduated from Parker College of Chiropractic in Dallas, Texas where she earned her Doctor of Chiropractic degree along with a certification in Animal Chiropractic. She enjoys treating patients of all ages in the office, as well as bringing chiropractic to animals of all sizes outdoors.
There's nothing better than seeing a patient's face when they start to feel better. Their expressions change, their mannerisms change—it's incredible to see.
Connecting With Patients
Dr. Hamilton believes that in order to provide the best possible care to her patients, it's more important than ever to listen to their needs and goals in order to develop a custom care plan for success.
When you meet with her, she'll be sure to take the necessary time required to learn about your health history, the reasons why you are seeking care, and your goals in wellness.
She prides herself on providing patients with an accurate diagnosis and developing a care plan for long-term success-she doesn't want to just get you out of pain, but keep you pain free by correcting the problem.
OUR SERVICES »
Outside of the Practice
When Dr. Hamilton isn't helping patients live their best lives, she enjoys riding horses on the weekends and competing in barrel races. She also loves to spend time with her boyfriend and family on the nearby lake.
Get to know more about her when you visit us for your first appointment.

Dr. Kasey Hamilton | Doyle Chiropractic