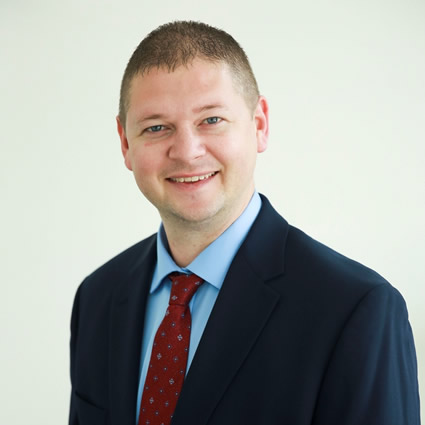 Meet Dr. Lance Doyle
At the young age of 6, Dr. Doyle found himself in the chiropractor's office following an injury. Since that time he knew exactly what he wanted to do for a career.
I like being able to treat people naturally. I have all the tools I need right here in my hands. I don't need any other equipment to make a difference.
Dr. Doyle is passionate about sharing chiropractic with the people in his community, informing them of the power of removing interference and letting the body use its natural abilities to heal itself.
Loves Working With All Ages of Patients
He completed his undergraduate studies at Oklahoma State University where he earned a Bachelor's Degree in Human Nutrition. Dr. Doyle then attended Parker College of Chiropractic in Dallas, Texas where he earned his Doctor of Chiropractic Degree along with a Bachelor's Degree in Health and Wellness and Human Anatomy.
He enjoys treating patients of all ages, from infants to geriatrics and is passionate about chiropractic care, particularly in conjunction with nutrition and exercise. He implements a wide variety of chiropractic techniques to individualize patient treatment plans. Dr. Doyle has been awarded the TJ Lowrey Humanitarian award, named Yukon Rotarian of the Year, as well as a Paul Harris Fellow.
OUR SERVICES »
Enjoying an Active Family Life
Dr. Doyle and his wife April stay busy with their four children. When he's not treating patients in the clinic, Dr. Doyle enjoys being outside, spending time with family and friends, and working on his hobby of building pocket knives.
Call Now
Contact Doyle Chiropractic today to schedule your first appointment! Same-day visits are available.


Dr. Lance Doyle | Doyle Chiropractic