5-Star Chiropractic Care In North Oklahoma City
Feel Better at Doyle Chiropractic
Our expert team of chiropractors provide personalized solutions to help you reach your goals, whatever they may be. They will look beyond your symptoms to find the root of the problem, and provide the care you need to make sure you can do all the things you love for years to come.
Don't wait to feel better. Take advantage of our $49 New Patient Special by calling (405) 603-4844 or

request your appointment

online now!
With our team of doctors and staff, you will benefit from our years of combined experience. We are passionate about assisting people of all ages, from newborns to those in their 90s. We can help you too! We believe everyone should have access to quality chiropractic care. That's why we offer FREE consultations, same-day appointments, & accept most insurance.
Call (405) 603-4844 to request your appointment now!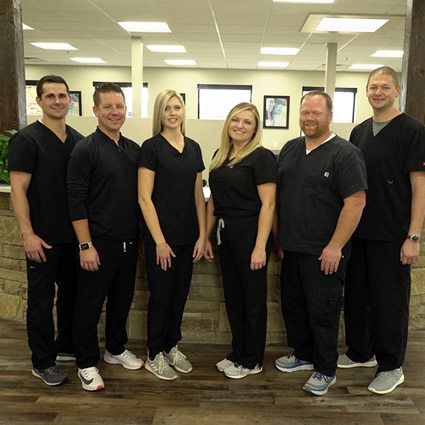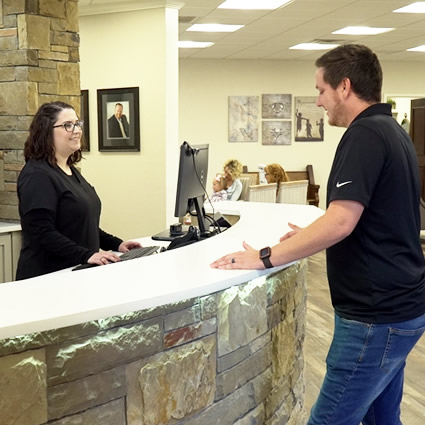 Personalized Chiropractic Care For Your Needs
Our patients cover a broad range of people. Most seek us out because they're in pain. Discomfort in the neck and back, headaches, migraines, tension, restricted mobility, and stiffness are all common reasons that people find our clinic. With our many solutions, we work with them to find what is right to address their specific concerns. We want to make it as easy as possible for you to get the care you need. At our offices, we have extended hours and are available on Saturdays. Say goodbye to pain and hello to a happier, healthier life.
Call us at (405) 603-4844 today or book your appointment online now!

New Patients Get Started for Just $49!
This visit includes:
Consultation
Patient History
Examination
Report of Findings
Call (405) 603-4844 or request your appointment online to get started today!
Are you ready to take back your health?
Our individualized approach to chiropractic care has helped thousands of patients around North Oklahoma City heal and return to doing the things they love. That can be you too! Regain your ability to move with ease, get rid of debilitating aches and pains, and start living again.
Call (405) 603-4844 to book your appointment now!
BOOK YOUR APPOINTMENT ONLINE

Experienced Chiropractors In North Oklahoma City
We have two convenient locations to serve you
Call us today! (405) 603-4844

NW Oklahoma City Office
11901 N. MacArthur Blvd. Suite F1
Phone: (405) 603-4844
Chiropractor North Oklahoma City | Doyle Chiropractic